Hey there wireless customers, are you tired of feeling like an international spy every time you make calls to certain numbers? Do you miss the days when your friend's caller ID simply showed your number and not some Austrian mystery number? Well, fear not! We have discovered a solution to this perplexing problem.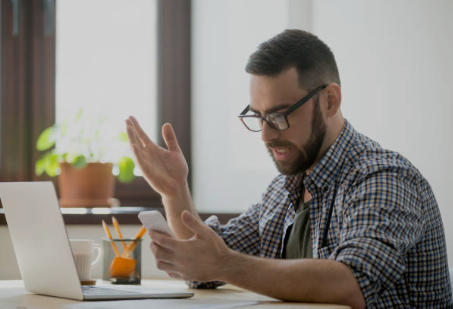 Some wireless customers are currently facing an issue when making a phone call to T-Mobile customers or customers using T-Mobile's network and their STRATA phone numbers show up Austrian in caller ID. While the problem has been reported to T-Mobile, ultimately this is an Apple issue that they are aware of.
After research and testing, it has been discovered that there is a solution to make the problem go away. So, if you're tired of callers thinking that you're on an Austrian secret mission when they receive calls from you, simply ask the T-Mobile caller to:
Go into their phone settings
Select Language and Region, change it to UK
Turn off their phone and wait a minute
Change it back to US and turn off their phone again
Wait a minute and voila!
Your caller ID should show the correct number and area once again. According to T-Mobile, this resets the region, and all phone numbers should show correctly.
We would like to stress that this isn't something on STRATA's end causing the issue, but something between Apple and T-Mobile. As such, the only solution that has been found at this time is the region reset. Hopefully, Apple and T-Mobile can work together to find a permanent solution for this issue soon.
In conclusion, T-Mobile customers who are receiving STRATA calls with phone numbers showing up as being from Austria in caller ID should try the region reset solution mentioned above. This should help fix the problem and allow phone numbers to show correctly.
If the issue persists, please contact our Customer Support team for further assistance at 435-622-5007.